Award winning tattoo shop with over 20 years of experience. Appointments are usually booked, but we also accept walk-ins, if there is enough time. Be sure to visit us soon!
We keep Social Distancing
It's official. Tattoo shops have re-opened. Thank you all for your patience. All tattoos and piercings are now done by appointment only. Please contact us before passing by or if you need any extra information.
Art and professionalism is what we stand for. We work hard to achieve our best, to give you the most genuine advice and offer you the finest experience you'll ever get in terms of getting tattooed and pierced.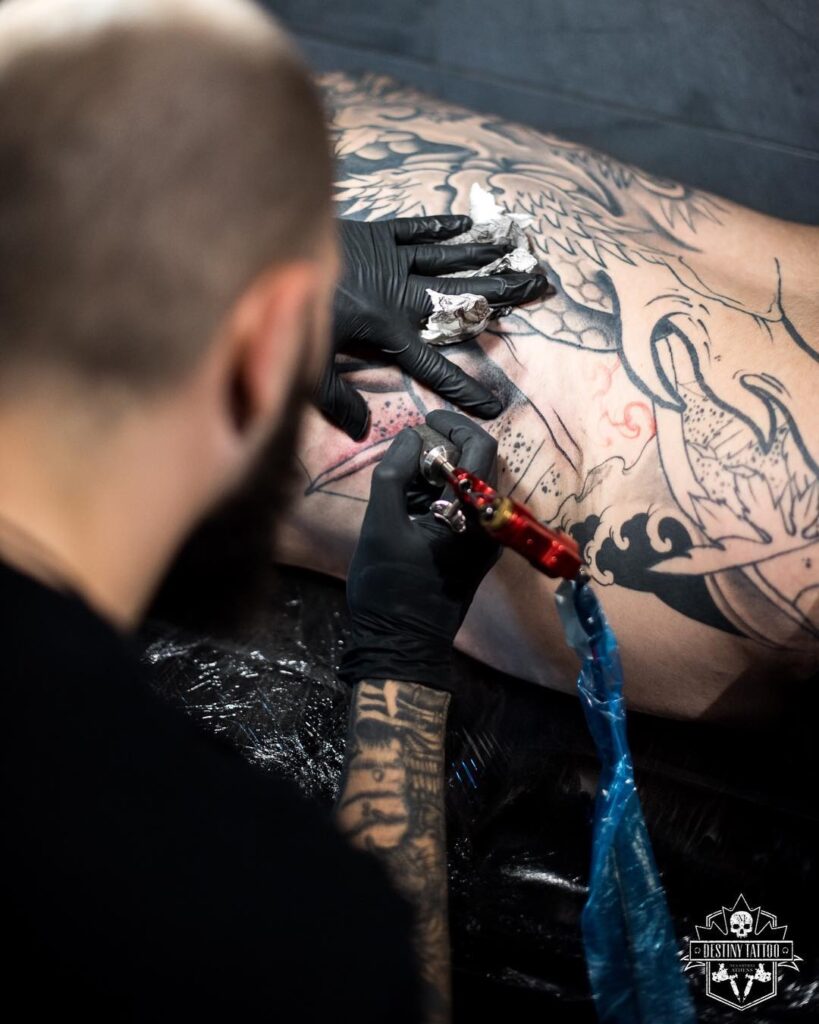 – Have a good night's sleep before your appointment. It is very important to be well rested. It will reduce pain and you'll be a lot more calm during the process, which will make your artist's job much easier.
– Eat well and stay hydrated. Have a hearty meal before your tattoo along with enough water. You're going to need the energy during your session.
– Make sure you are bathed and clean before your appointment. Clean but older clothes you don't mind ruining are recommended. You wouldn't want your favourite t-shirt or pants to go to waste if some ink splatters on them.
– Please, no alcohol before and during your session! A hangover from the previous crazy night with your friends is a bad idea.
– Be kind and trust your artist. This is an experience that lasts forever. Embrace it, have a good time and let your artist do the thing he/she knows best!
For us here at Destiny, piercing is not something we do on the side. Just like with tattoos, an appointment needs to be booked, but we also accept walk-ins as long as there is enough time. Safety, hygiene and high quality jewellery always come first. Piercing hours : Tuesday – Saturday, 2:00pm – 9:00pm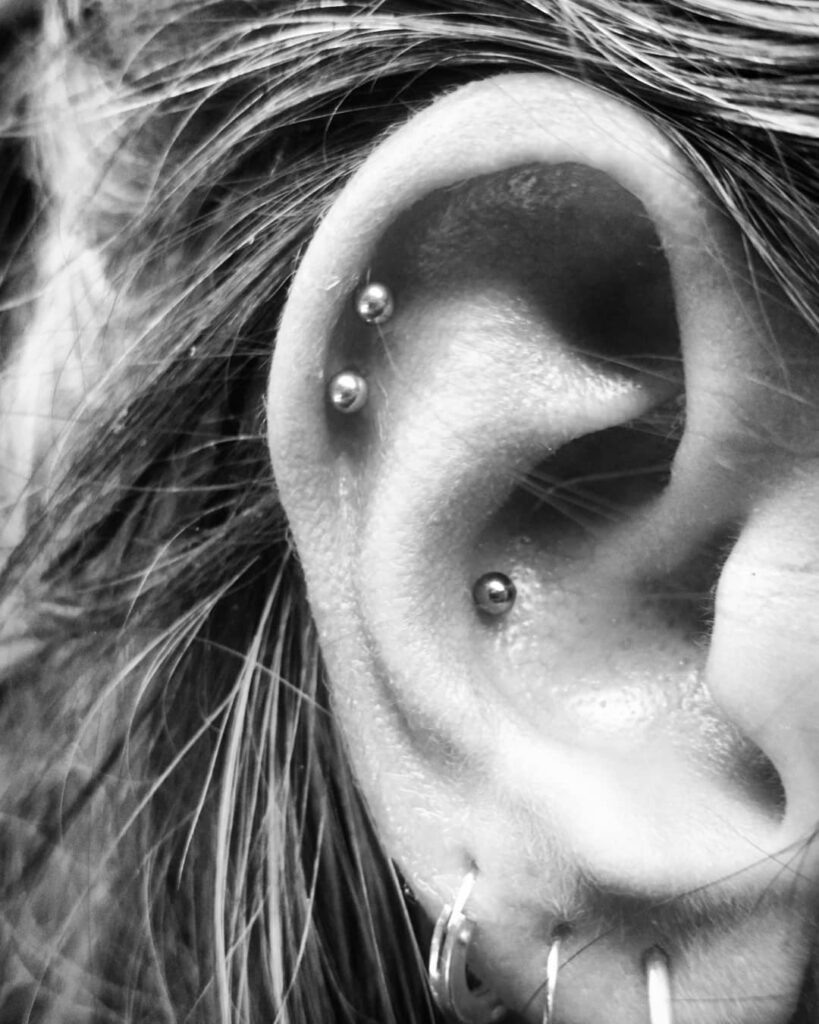 For us here at Destiny, piercing is not something we do on the side. On a walk-in daily basis (except Mondays) our perfectly educated and experienced piercers take piercing to another level of professionalism while using the highest of quality jewelry. With safety and hygiene that always come first, Destiny is the right place to get your body parts pierced.
Excellent atmosphere with very strong artists. The decor is very special. Owners very professional. 
Amazing artists with experience and professional excecution. The force is strong with this crew.
Beautiful and clean space. Kostis took over and I was completely happy. Very good at his work and polite 😊
The guy who did my piercing was very friendly, polite and took good care of all of my previous ear piercings as well. Definitely recommended!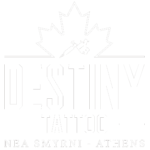 69 Eleftheriou Venizelou, Nea Smyrni